Shandong Loyal Industrial Co.,Ltd.

Industrial Microwave Oven Food Extruder Machine Biscuit Making Machine

English
Home> Processing> What Is The Purpose Of Batch Frying Machine

What Is The Purpose Of Batch Frying Machine
2020-09-07 09:23:33
As the professional Automatic Batch Frying Machine manufacturer/supplier, our frying machine design good manufacturing process. Industrial frying machine can fried snacks for sale.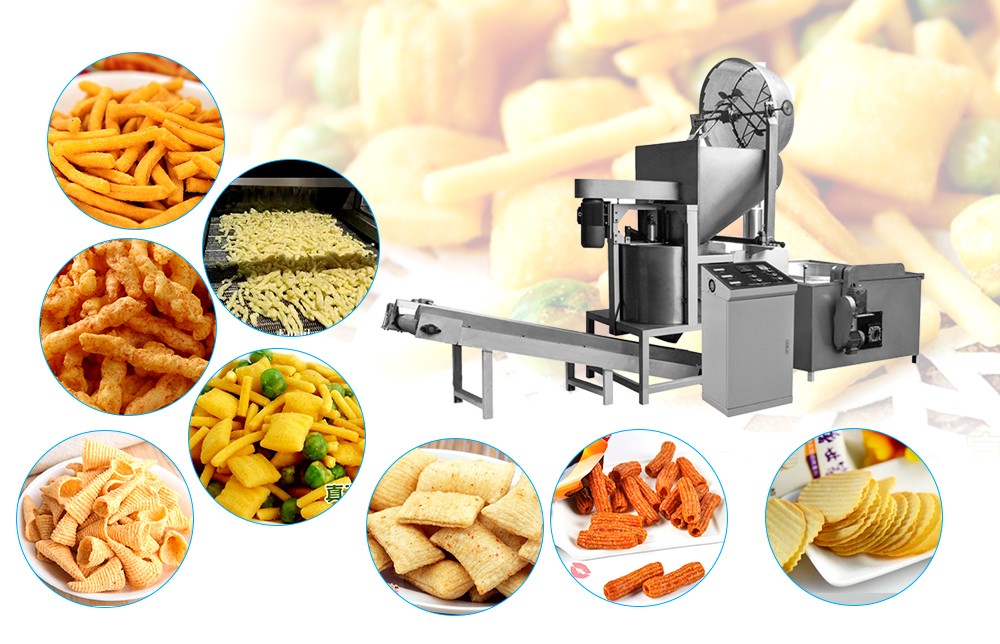 1. Commercial Batch Frying Machine Description
The machine is heated by liquefied gas or natural gas, and the temperature can be raised quickly by increasing the burner head. Equipped with low noise air compressor.
Main Application And Characteristics

Used for making Fried peanut, broad bean, green bean, legume, meat, chips, vegetables and so on.

Functional Features

Automatic stirring

Ensure the evenness of the products, prevent the products from sticking to each other due to extrusion.Products that are easy to float are stirred by slapping.The products with easy sinking bottom are stirred by scraping bottom.

Automatic temperature control

It can effectively control the frying time of the products and avoid the phenomenon of frying the products by negligence.The oil temperature can be arbitrarily adjusted from normal temperature to 230 degrees.

Automatic discharging

It reduces the labor intensity of workers and guarantees the consistency of blasting time.
2.Technical Parameters Of Frying Machine
| | | | | |
| --- | --- | --- | --- | --- |
| Model | Installed power electricity/gas (kw) | Temperature range (℃) | Output | Size |
| LY3000 | 63/3.0 | 0-400 | 200kg/h | 3000*1300*2050mm |
| LY3500 | 65.6/3.0 | 0-400 | 400kg/h | 3600*1300*2050mm |
| LY4500 | 86.6/3.0 | 0-400 | 600kg/h | 4800*1300*2050mm |
| LY5500 | 107.6/3.0 | 0-400 | 800kg/h | 5900*1300*2050mm |
| LY6500 | 123/3.2 | 0-400 | 1000kg/h | 7000*1300*2050mm |
3.Frying Machine Details