Shandong Loyal Industrial Co.,Ltd.

Industrial Microwave Oven Food Extruder Machine Biscuit Making Machine

English
Home>Products>Industrial Hot Air Dryer>Industrial Herb Drying Machine

Industrial Herb Drying Machine
As a manufacturers of Industrial herb drying machine, the commercial herb dryer design have a good qulity, herb drying equipment manufacturing process is mainly used for fruit and vegetable, traditional Chinese medicinal materials and other agricultural and sideline products mass continues dewatering drying.

Loyal

HDM-6P HDM-8P HDM-16P HDM-32P

Shandong, China

CE,ISO9001,SGS,BV

1 sets/Industrial Herb Drying Machine

Contact Us

Wooden case or wooden pellets depended on clients' requirement

20days--35days

L/C,T/T,Western Union

20days /Industrial Herb Drying Machine
Industrial Herb Drying Machine Details
| | | | | | |
| --- | --- | --- | --- | --- | --- |
| Type | Tray Dryer | Application | Food Processing | Condition | New |
| Place of Origin | China | Voltage | 220/380V | Power | 4800 |
| Dimension(L*W*H) | 3.8*2.5*2.2m | Certification | CE, CCC, ISO | Key Selling Points | Energy saving |
| Warranty | 1 YEAR | After-sales Service Provided | Online support, Video technical support, Free spare parts | After Warranty Service | Video technical support, Online support |
| Applicable Industries | Manufacturing Plant, Farms, Agricultural product drying equipment | Local Service Location | Philippines, Thailand | Showroom Location | Viet Nam, Philippines, Thailand |
| Tray quantity | 48-480pcs | Throttle | Electronic expansion valve | Control system | Touch screen programmable controller |
| Working temperature | -25℃~45℃ | Product name | Industrial Herb Drying Machine | Heating source | Hot Air |
| Function | Food Vegetable Fruit Dehydrator | Advantage | Low Consumption High Efficiency | Usage | Drying Wet Materials |
Industrial Herb Drying Machine Description
The Industrial herb drying machine manufacturing processis material are transported by feeding conveyor to the Industrial herb drying machine. The material passes from the first layer to the last layer via the conveyor belt of commercial herb dryer, and the dried material is conveyed by the discharge conveyor. The herb drying equipment is using hot air as the drying medium. The hot air passes through the material from the bottom to top. The final moisture comes out of the top of the flower and herb dryer.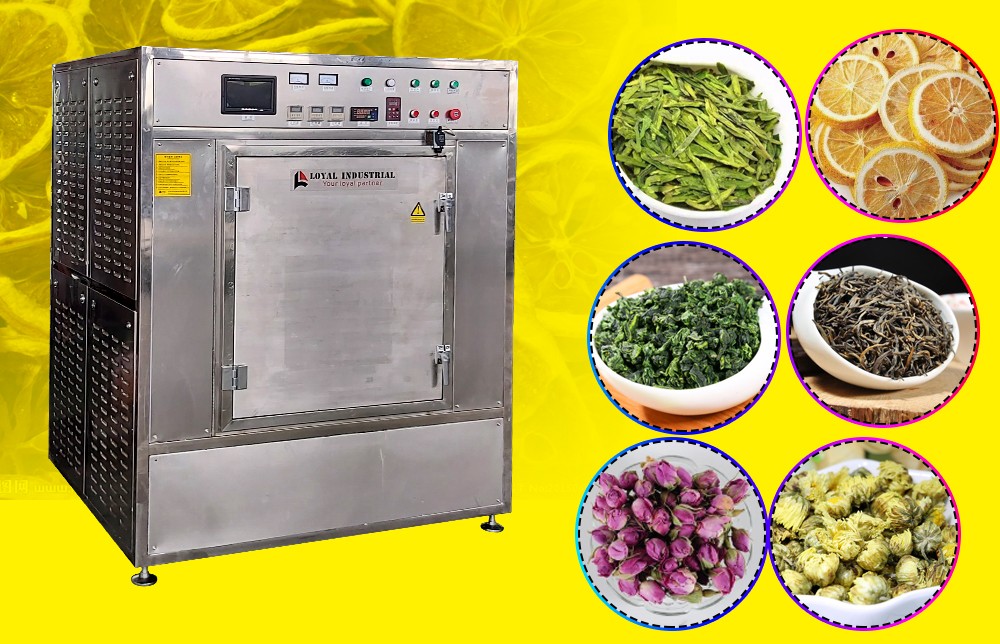 Fresh herbs are not available all through the year. Therefore, people resort to dehydrating them in many ways. Traditional manual methods have given way to use of machines. A herb drying machine is easy to operate and comes at an affordable price. It uses a heat pump technology to dry all possible herbs like medicinal and culinary herbs. It saves energy in a big way. Installation is easy and maintenance is minimum.
HOW TO DRY HERBS?——WORKING PRINCIPLE
The Industrial herb drying machine design includes a high temperature heat pump unit. Its working principle is:
| | |
| --- | --- |
| 1.It is a continuous convective drying processor of which the drying of product takes place on ventilated conveyor belts. | 1. Fast and evenly. It no need heat exchange. The microwave dryer can pass the food right away. The wave can chang to be heat within several seconds. Immediately, commercial herb dryer has the selective character which can heat the food more evenly. |
| 2. With the help of draft fan, hot air evenly flow through the raw material on each layer of belt for uniform drying. | 2. High efficientcy. As the flower and herb dryer can be absorbed easily by the materials which contain moisture, there is very few wave wasted. Compared with the traditional ultrated rays heating ways, it will save energy at least 30%. |
| 3.At the same time, hot air is evenly blown into the commercial herb dryer chamber via the bottom air distributor. | 3. Keeping fresh, The sterilization is with low temperature, so the nutrition of food can be protected well. |
| 4. After evenly fed onto the top layer belt via the feeding system, raw material is transported to the other end of drying chamber and then drops onto the beneath belt, which carries the raw material and moves in the opposite direction until drops onto the bottom belt. | 4. Easy to control, the microwave only need water and electricity, can be controlled easily. So it can be used to dry the food continuously to save labor. |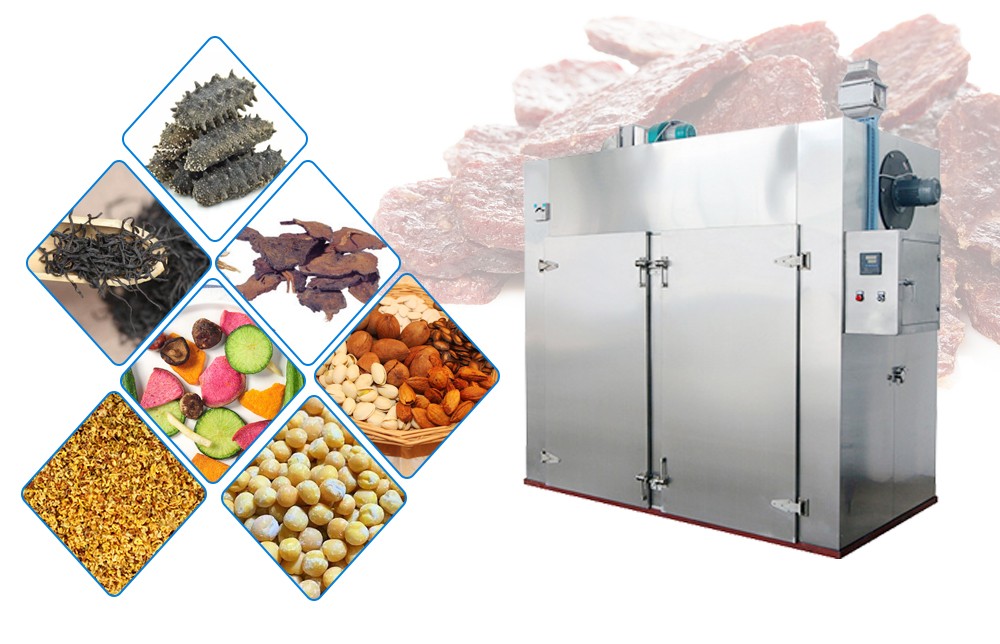 TECHNICAL PARAMETER FOR INDUSTRIAL HERB DRYING MACHINE DESIGN
Model

HDM-6P

HDM-8P

HDM-16P

HDM-32P

Power

6.5kw/h

8kw/h

20kw/h

37.2kw/h

Capacity

0.5-0.8

1.0-1.5

2.0-3.0

5.0-6.0

ton/batch

ton/batch

ton/h

ton/h

Trolley quantity

4

8

16

40

Trolley size

1057*805*1740mm

Tray quantity

48

96

192

480

Tray size

1000*800mm

Dryer size

3.8*2.5*2.2m

4.8*2.5*2.2m

9.5*2.5*2.2m

13*4*2.3m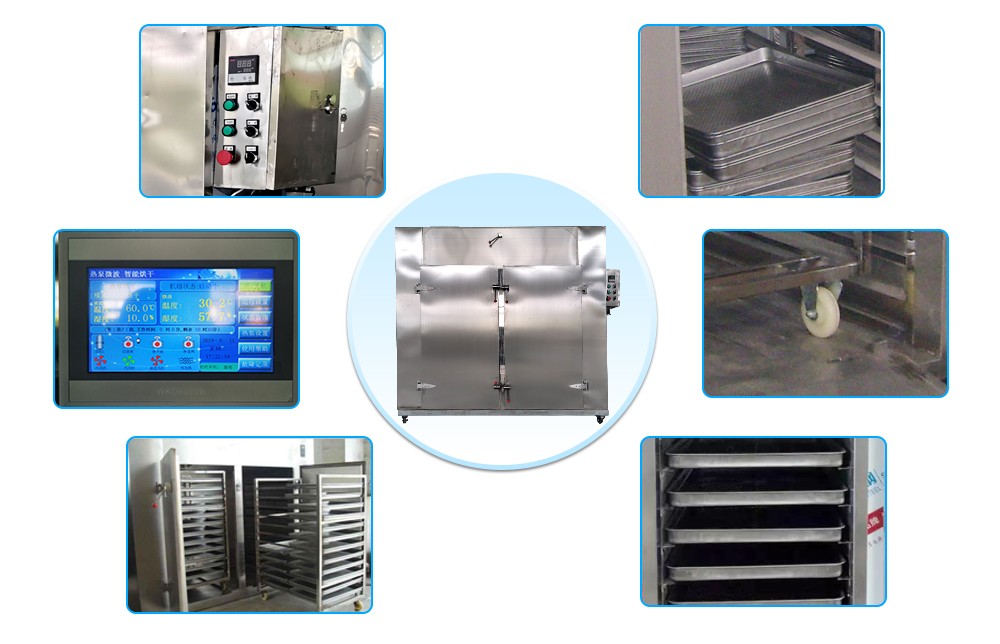 WHAT ARE THE ADVANTAGES OF HERB DRYING EQUIPMENT DURING PRODUCTION PROCESS?
1. Herb drying equipment Exact control temperature and humidity: The drying temperature can be easily controlled by PLC +Touch Screen control system.
2. Flower and herb dryer Exact control temperature and humidity: The drying temperature can be easily controlled by PLC +Touch Screen control system.
3.Uniform drying: herb drying equipment by using the forced ventilation function, there are partition sheet and fan motors inside the drying chamber to make sure hot air cycle, so the raw materials can be dried evenly.The temperature: 10-75°C, Max 75°C, similar nature drying. The baking plate dimensions and materials can customize as customer request.
4.Commercial herb dryer has good drying quality.: During drying, the material does not craze, does not distortions, non-discoloring, never degenerate, non-oxidize, drying completely, with good rehydration, keep nutrient content;
5.Industrial herb dryer is safe and reliable operation: Automatic intelligent control, 24-hour continuous drying; Without waste gas and low noise
6.Energy saving: herb drying machine adopt heat pump technology, absorb heat from air and recovery waste heat at the same time Adopt close dehumidify + circulating drying type, saving operating cost;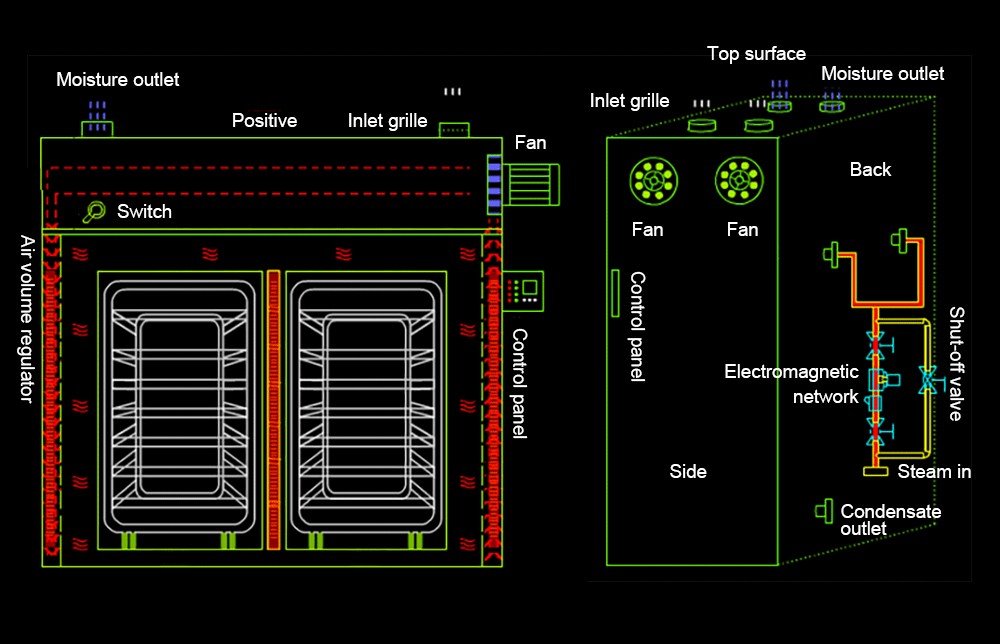 HOW ABOUT THE APPLICATION OF HERB DRYING EQUIPMENT FOR SALE
Chamomile
Cinquefoil
Columbine
Feverfew
Foxglove
Golden Rod
Lady's Mantle
Lavender
Lovage
Pennyroyal
Poppy
Primrose
Rosemary -
Sage
Sorrel
Vervain
Wintergreen
Woodruffe (Sweet)
Yarrow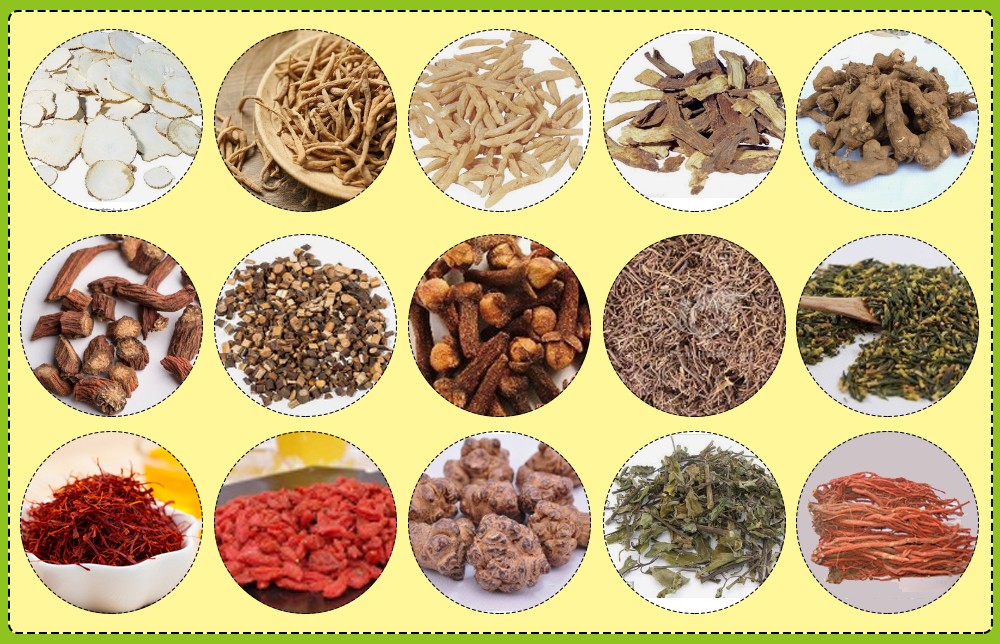 Our Service & Customers
Pre-service:
As an excellent and experienced supplier, our company could provide customer with products and service with excellent quality and reasonable price
1. Give the customer a detailed description of the appropriate product, and serious answers to the questions raised by the customer
2. Make the suitable project as the customer requirement and make sure the drying herbs in a dehydrator is suitable for the material;

Sale service:
1. Ensure product with high quality and pre-commissioning before delivery;
2. Delivery on time;
3. Provide full set of documents as customer's requirements.
After-sale service:
Provide considerate services to minimize clients' worries.
1. Assist clients to prepare for the first construction scheme;
2. Install and debug the equipment;
3. Train the first-line operators;
4.Examine the equipment;
5.Take the initiative for troubleshooting immediately;
6.Provide technical support;
7.Establish long-term and friendly relationship.
Service commitment:
1. Provide clients one-year warranty to make sure the drying herbs in a dehydrator could work well;
2. Send every client a preferential quotation by e-mail.
Contact Us

Shandong Loyal Industrial Co.,Ltd.

Telephone

+86 18905316466

Email

[email protected]

WhatsApp

+86 18905316466

WeChat

18905316466

Address

No.700-712 Sushan Road, Huaiyin Dist., Jinan, Shandong, China

Factory Address

ADD -300m North of Zhangxia Industrial Park, Binhe Road, Zhangxia Town, Changqing District, Jinan